KEVIN SCOTT PAGE

KEVIN SCOTT STARTED PUSHING AT ELDORA IN FORD VAN IN THE '80s...THIS WAS NO PROBLEM....HE ALSO GOT DIRTY AROUND THE LIMA , OHIO AREA...KEVIN WORKS FOR RELECTIONS GLASS & MIRROR IN SARASOTA. FL.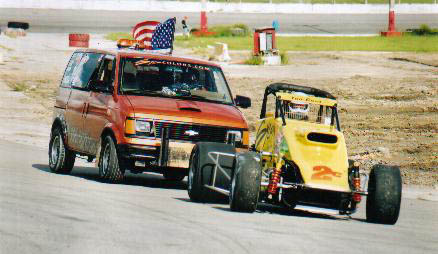 KEVIN SCOTT AND HIS SAFETY PUSH VAN PUSHING THE 2C OF CURTIS CARTER AT CHARLOTTE COUNTY SPEEDWAY.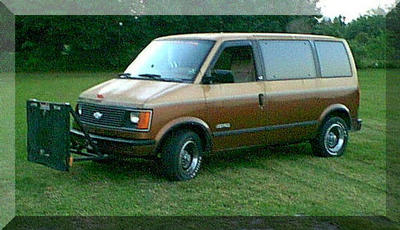 KEVIN SCOTT'S 1987 CHEVY ASTRO VAN IS FITTED WITH A 305' VORTEC V-8 TWISTING A 700r4 TRANNY....GRIP IS DONE WITH 245-60-15 COOPER COBRA'S....WITH THE HELP OF JOE BYRS THEY HAVE FITTED IT WITH A STURDY PUSH BUMPER.....SAFETY LIGHTS INCLUDE 4 CORNER STROBES AND A ROOF MOUNTED STROBE...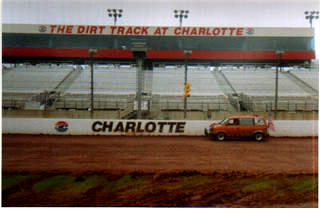 KEVIN ON THE FRONT STRETCH AT THE LOWES "DIRT TRACK" IN CHARLOTTE, N.C....HE SPENT HOURS PACKING THE TRACK THURSDAY AND FRIDAY DURING THE SPRING 2003 WORLD OF OUTLAWS SHOW...
KEVIN'S VAN IS SPORTING A NEW 2003 PAINT JOB BY SYCOCOLORS...THE SAFETY LIGHTING HAS BEEN UPDATED TO STROBES BY THE GANG AT FLASH EQUIPMENT IN BRADENTON , FL..STACEY'S CUSTOM MUFFLERS OF SARASOTA HAS GIVEN SCOTT A NEW SOUND AT THE TRACK WITH A FLOWMASTER EXHAUST SYSTEM.....HE ALSO WANTED TO SAY THANK YOU TO CURTIS AND STEPHANIE CARTER FROM C&S HAULING ALSO OF BRADENTON...OWNERS OF THE TBARA & FASTSPRINTS SERIES #2c SPRINTER...

RETURN TO CURTIS CARTER RACING FRONT STRETCH
Copyright 2007 Curtis Carter Racing All Rights Reserved