CURTIS CARTER RACING PHOTO PAGE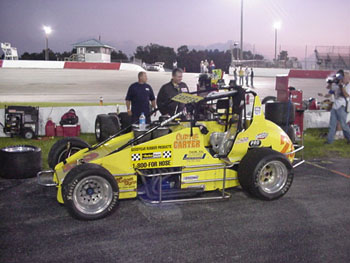 I COMPETED IN THE 2007 FLORIDA 400 THIS YEAR AND CAME FROM 33rd STARTING PLACE TO FINISH 14th..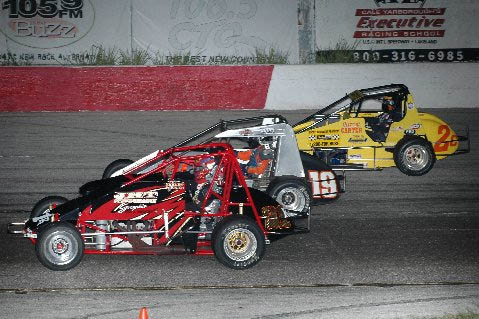 WE STARTED ELEVEN ROWS THREE WIDE OF SOME OF THE BEST SPRINT CAR DRIVERS IN THE COUNTRY.

MY PROFILE ARTICULE ON THE ASA DRIVERS PAGE..CLICK ON THE ASA LOGO TO VIEW THEIR WEBSITE..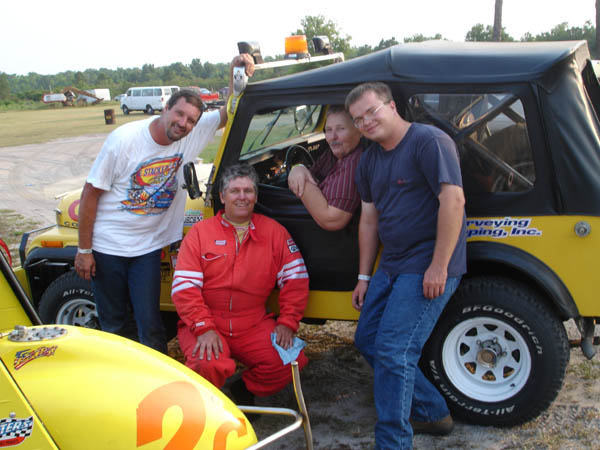 MY PIT CREW AT ORLANDO SPEEDWORLD ON MAY 4,2007...FROM THE LEFT IS STACEY KNIGHT, MYSELF, JIMMYJEEP (my webmaster), AND GLYNN GAMBRELL..(JJ photo)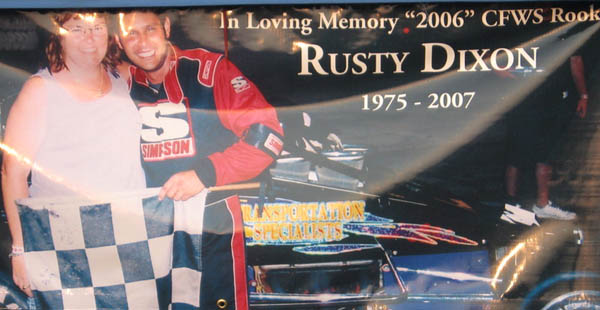 THE RACE WAS DEDICATED TO RUSTY DIXON..(Dave Westerman photo)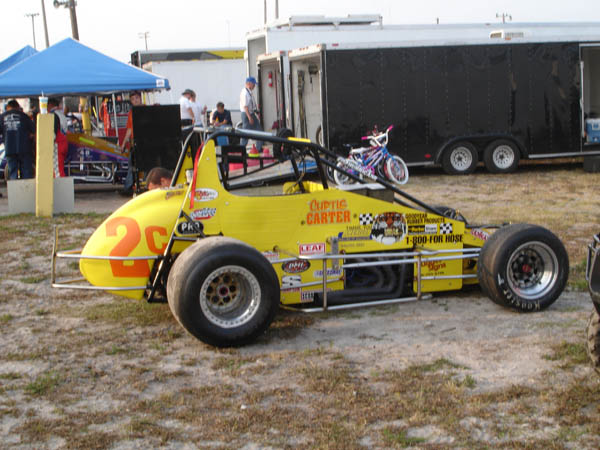 MY NEW HURRICANE 2C CHASSIC..(JJ photo)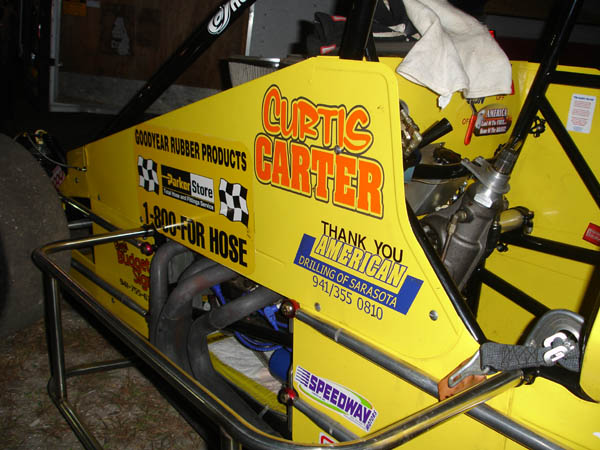 A BIG THANK YOU TO MY SPONSORS..(JJ photo)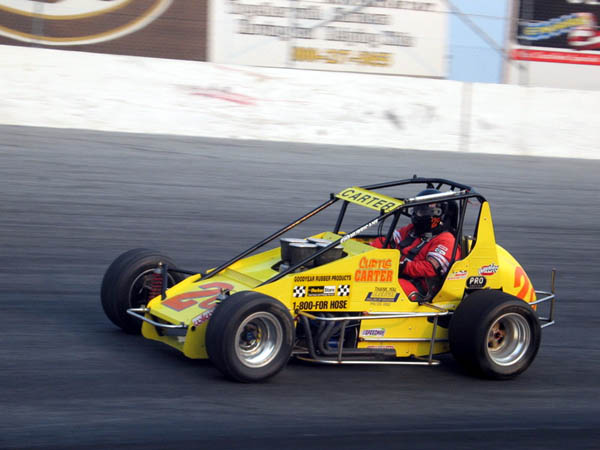 UP TO SPEED AT ORLANDO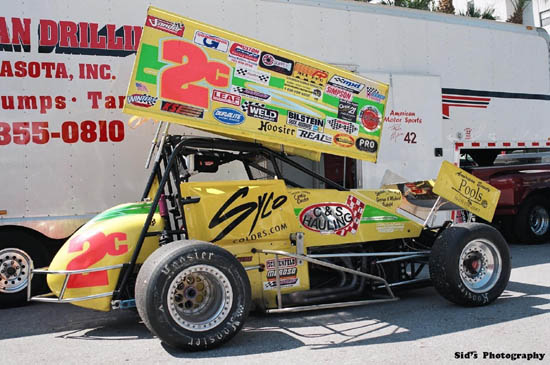 THE BRADENTON SEAFOOD FESTIVAL WAS A HUGE SUCCESS..A LOT OF PEOPLE SHOWED UP AND WERE AMAZED TO SEE A SPRINT CAR UP CLOSE.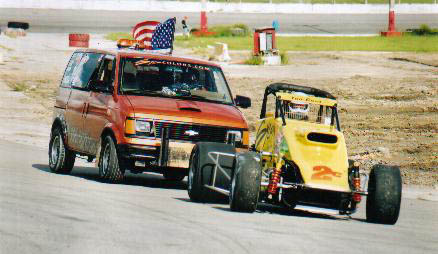 KEVIN SCOTT AND HIS SAFETY PUSH VAN PUSHING ME AT CHARLOTTE COUNTY SPEEDWAY. WE ARE PUSHED BECAUSE WE DO NOT HAVE STARTER, BATTERY , FAN , OR TRANSMISSION (WE'RE DIRECT DRIVE). ALSO, WE ARE 360 CU IN , CHEVROLET , ALCOHOL BURNING , FUEL INJECTED MOTOR GIVING US ABOUT 700 HORSEPOWER, WITH SPEEDS BETWEEN 100 - 160 MPH.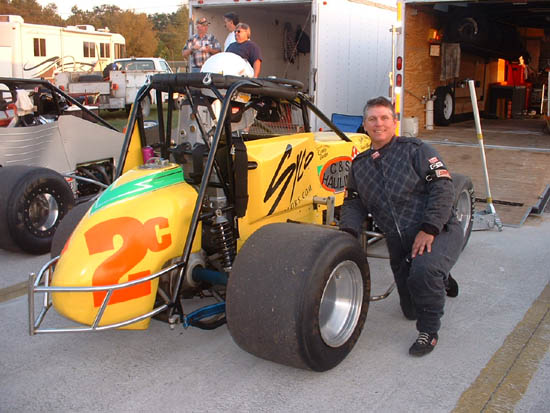 I AM RESTING AFTER A HEAT RACE AT AUBURNDALE SPEEDWAY.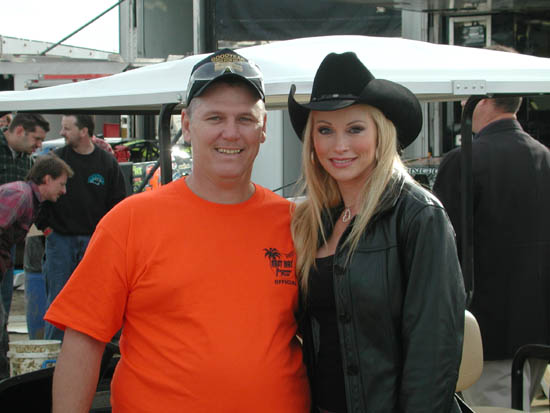 NOT TO MANY PEOPLE GET TO STAND BY "SABLE" WHO IS A WWE WRESTLING SUPERSTAR & PLAYBOY MODEL..EASTBAY RACEWAY PARK 2004.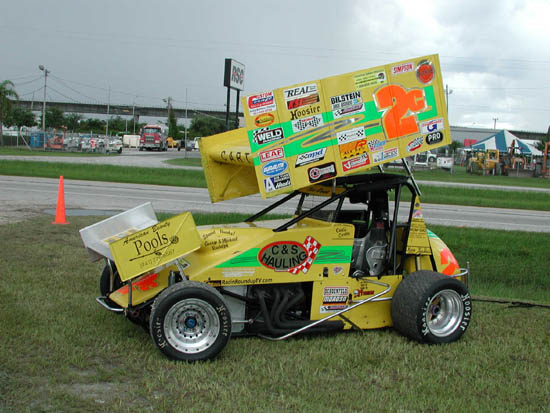 THIS IS ANOTHER SHOW AT PARKER STORES HIGHWAY 60 IN TAMPA, FL., GETTING READY FOR A VERY BAD RAIN STORM.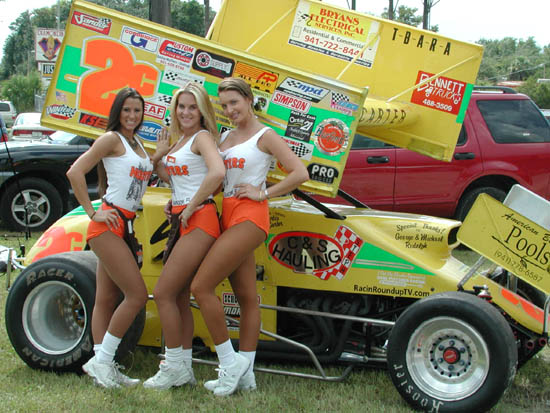 HOOTER GIRLS ARE A BIG PART OF PARKER STORES OPEN HOUSE DISPLAYS..."ALL THE WINGS YOU CAN EAT".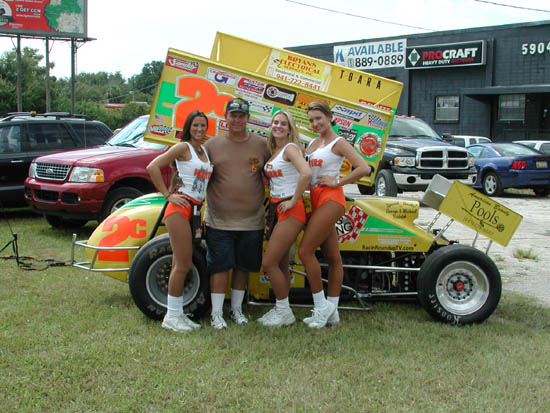 THE ABOVE PICTURE WAS NOT RIGHT BECAUSE I WASN'T IN IT.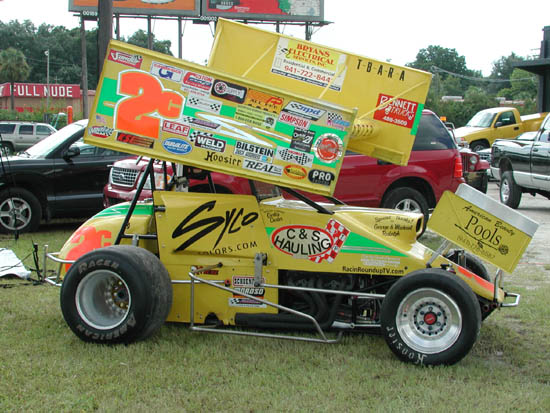 SPECIAL THANKS TO SYCO COLORS FOR PAINT DETAILS AND SUPPORT.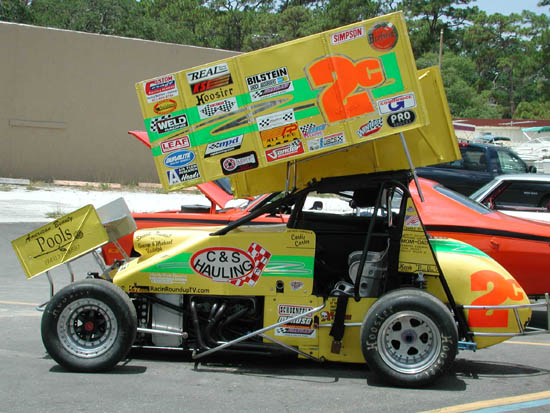 ANOTHER CAR SHOW IN BRADENTON @ ADVANCED DISCOUNT AUTO PARTS.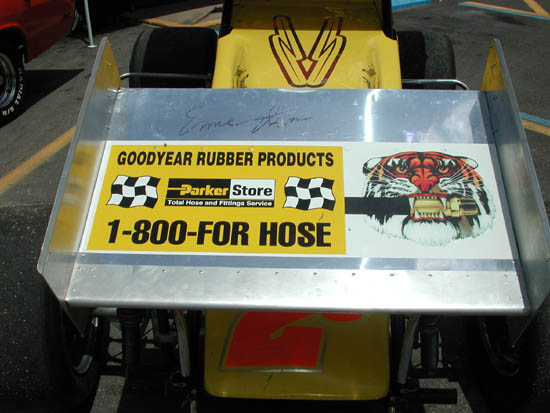 ERNIE IRVAN SIGNED MY FRONT WING AT THE SALUTE TO RACERS CAR SHOW IN SARASOTA , FL.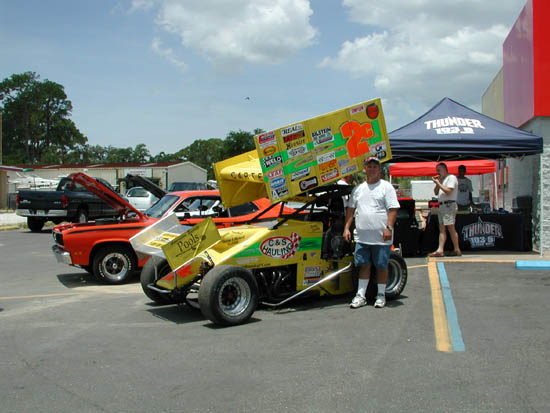 CAR SHOW AT ADVANCED DISCOUNT AUTO PARTS IN BRADENTON GETTING THE INFORMATION OUT TO THE FANS SO THEY KNOW ABOUT THE SPORT AND WHAT A SPRINT CAR IS.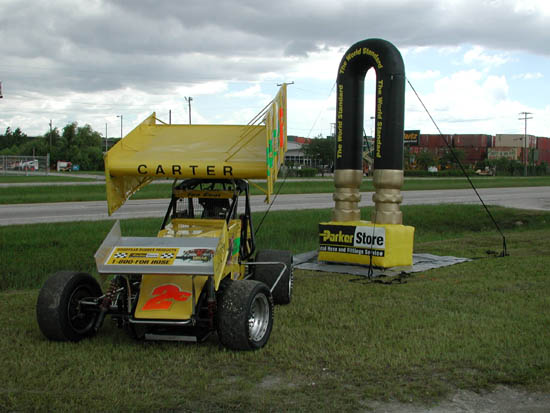 DO YOU NEED A HOSE..?..HOPEFULLY YOU WILL NOT NEED ONE THIS BIG BUT THEY WILL MAKE YOU ANY SIZE HOSE YOU WANT.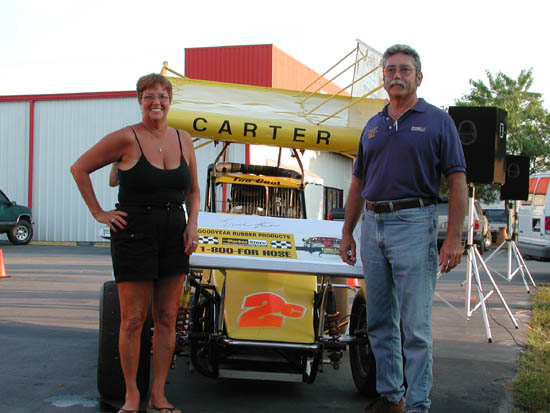 MR. BOB JACOBS AND HIS LOVELY WIFE @ THE NAPLES PARKER STORE OPEN HOUSE.

RETURN TO CURTIS CARTER RACING FRONT STRETCH
Copyright 2007 Curtis Carter Racing All Rights Reserved